Story By: Andrew Lang
Photos By: Andrew Lang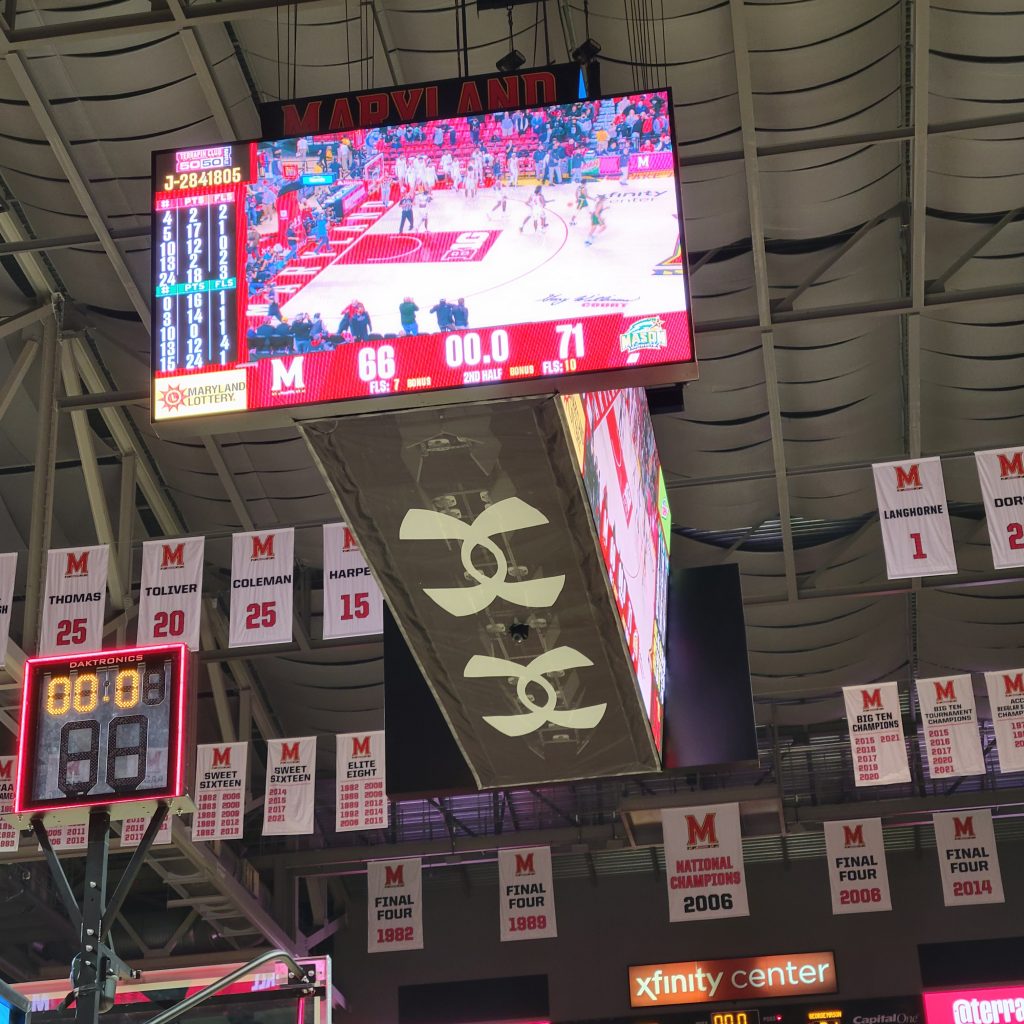 College Park, MD–
It might have been 14 years since George Mason knocked off a ranked opponent, but you wouldn't have known that from the way that this team played tonight. Call it an off night for the Terps, or call it this team needs a bit of work before the start of Big Ten play, whatever it is, its time to get the train back on the track in College Park before it is too late.
Donta Scott and Eric Ayala led the Terps in scoring with Julian Reese off the bench adding ten points. Mason came out of the half too strong for the Terps, and Maryland's late run at the end wasn't enough.
"George Mason is playing with incredible confidence right now and we are not," Maryland coach Mark Turgeon said. "We think we are supposed to beat everybody and it's not that way. [We] take everybody's best shot and we don't know how to handle it yet. So as soon as we figure out how to handle it, we will be a better team."
Freshman Julian Reese added 12 points and made all four of his shots, but none of it was enough as George Mason's D'Shawn Schwartz scored 24 points and made six 3-pointers to pair with nine rebounds to lead the unbeaten Patriots (4-0) to the upset.
George Mason's De'Von Cooper added 16 points, five assists and two steals and Devonte Gaines had a double-double with 14 points and 10 rebounds, including five off the offensive glass.
Maryland goes to 4-1 on this young season and certainly has a lot to work on.