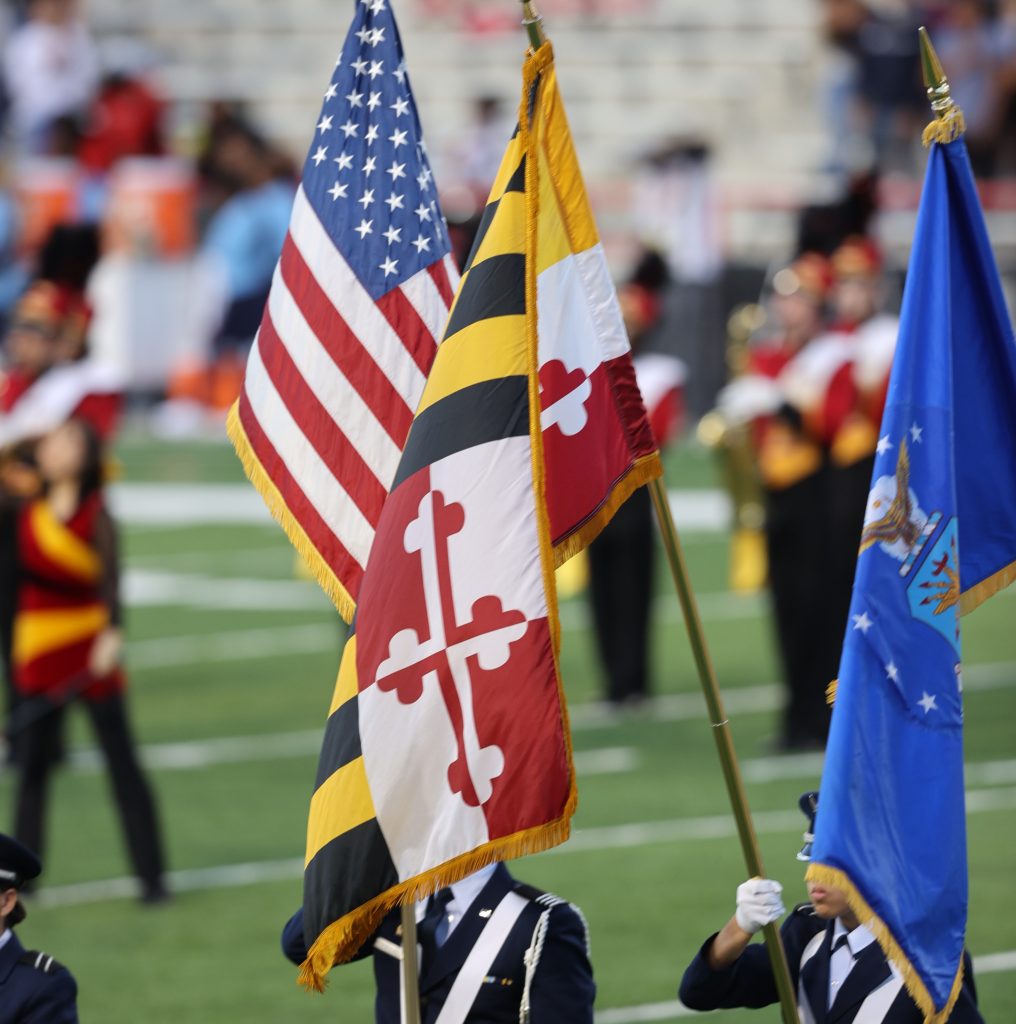 Maryland's season has been a tale of two teams. The first team is the dominant one that sprinted out to a 4-0 start going into Big Ten play. A superb offense and stifling defense kept opponents at bay and allowed the team to win in rather convincing fashion. Just like Cinderella when the clock struck midnight, the team transformed into a shell (no pun intended) of itself. The game against Iowa, a blowout loss, was dismissed as an apparition. As the season rolls on, it seems like more of a forewarning. Now, sitting at 4-3, it is not as if the season is over. There are still multiple big time games for the Terps and a bowl game is still in play. The outlook looks a lot more bleak, but winning some games can cure just about everything.
Indiana Scouting Report:
Entering the season, Indiana had lofty expectations under Tom Allen. After pulling off multiple upsets in 2020, the team returned quarterback Michael Penix Jr, Ty Fryfogle, and many other contributors. For the first time in what seems like forever, there was excitement for football season instead of dread that it stood in the way between basketball season. In true Hoosier football fashion, the team has fallen flat this year.
As an upstart in 2020, they took the country by storm and took advantage of a weakened Big Ten. Like Maryland in the last three games, the clock struck midnight on them. Penix went down with a season ending injury towards the end of the season in 2020, and it was all downhill from there. However, going into 2021, Penix was back and the optimism came with it. The southpaw passer has an innate ability to escape the pocket and make defenses evaporate. Early in 2020, he was compared to Michael Vick due to his athleticism and left handedness. Clearly, he is not Vick. No one can ever match the raw talent and excellence of Vick. Moreover, Penix has yet to live up to expectations since returning from his injury. His explosiveness is lackinand defenses load the box against him to make sure he can't escape the pressure.
Indiana, like Maryland, has been riddled with injuries. Penix injured his throwing shoulder a few weeks ago against Penn State and is questionable for this affair. If he can't go, Jack Tuttle is ready in his place. Regardless of who starts under center, Indiana needs to run the football effectively. The combination of Stephen Carr and Davion Ervin-Poindexter need to step up for the Hoosiers. The two have combined to rush for under 600 yards. That number needs to improve for them to win in College Park.
The biggest factor in games for Indiana this season, though, has been their defensive inconsistency. They have given up more than 25 points in all but two of their games so far this season, punctuated by last week's game against Ohio State where they surrendered 54 points. It is redundant to say that a college team needs to have a good defense to succeed, but that does not mean it is any less true. A coach like Tom Allen, who is predicated on defense, most likely has been trying to find a way to improve his unit's performance.
Maryland Woes:
As quickly as Maryland got to 4-0, it feels just as quick that they sit at 4-3 with three straight tough losses. The hardest one to swallow might be the one against Minnesota last week. Both Iowa and Ohio State (on the road no less) were considered to be huge upsets for Maryland if they pulled them off, which they clearly did not. Minnesota was in the same boat as Maryland: struggling and injured. The difference was that Minnesota played with a sense of urgency that was not apparent in Maryland. The entire team looked defeated by the time the Golden Gophers went up by double digits.
Some of the struggles are due to massive injuries to the Terps. Receivers Dontay Demus Jr. and Jeshaun Jones, not only their best options, but their leaders, both went down with season ending injuries. Defenses now can focus almost all of their attention on Rakim Jarrett. Jarrett is a transcendent talent, but it might be too early for him to navigate that much defensive attention. Taulia Tagovailoa has tried to force a lot of passes in the previous three games, bringing back the turnover issues that plagued him in 2020.
More than anything else, the Terps are not playing disciplined football. They have been penalized much more than in their first four wins, and they are costly. It is one thing to be penalized when playing solid football and making up for it, but the Terps have not been able to overcome themselves in recent weeks.
Overview:
For all the negatives, this weekend is a celebratory one. The Terps welcome back the 2001 ACC Championship team that experienced the most success in program history. E.J. Henderson, ACC Player of the Year, and Ralph Friedgen, ACC Coach of the Year, headline the returning former Terps. It should be a weekend of reminiscing in the past and looking towards the future where the Terps hope to make more history. It all starts against Indiana. The Terps want to prove to everyone that they are capable of overcoming adversity. Winning certainly helps that argument.
Game Info:
Time: 12:00 PM
Network: Big Ten Network
Venue: Capital One Field at Maryland Stadium