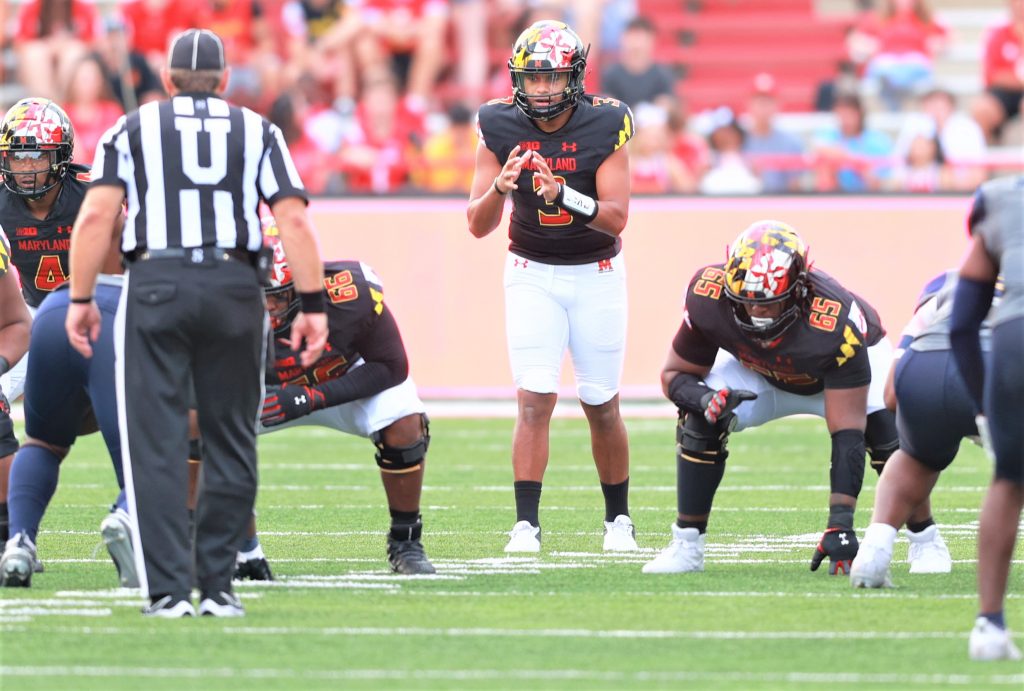 Story By: Steve "Ghost" Mears
College Park, MD–
There comes a time in a season when you have a chance to get back on track with one key win. The Maryland Terrapins football team started the season on a 4-0 run, and then they were blown out in consecutive weeks by Iowa and Ohio State. With six wins, the Terps become bowl eligible, and this is a game they must win for a shot at it with games remaining against Indiana, then three consecutive games against Top-10 ranked opponents with Penn State, Michigan State, and Michigan, before ending the regular season against Rutgers.
Each and every week, we have hoped to see improvement from head coach Mike Lockley's team that needed a win against Iowa to break into a national ranking, and that is how tough this Big Ten conference is in football. The team is coming off of a bye week, and they face a hungry Golden Gophers team from Minnesota with the same 4-2 record as the Terps coming into this game.
Repeating what we have seen in prior years where the Terps dominate in non-conference play only to fold during the Big Ten schedule is not going work. Sure, the Terps took down a tough Illinois team in conference play and West Virginia in the season opener, but this is a game of what have you done for me lately.
---
Pressure comes from within too, and Terps' quarterback Taulia Tagovailoa has a chance to shake-off the issues of the past two games, and lead his team to victory if he can limit the turnovers that bit him against Iowa and Ohio State. Overall, his numbers look great with 72 percent in completions for 1,776 yards and 14 touchdowns. He lost his favorite receiver, Dontay Demas, for the season to an injury and must trust in Rakim Jarrett and his other receivers, and running back Tayon Fleet-Davis, who has 338 yards and four TDs this season.
Stopping the other offense is also a key as Minnesota has scored 30 or more points in four games this season and Maryland's defense has allowed the opposition 428 yards on 34 points per game on average so far this season.
---
Kickoff: 3:30 pm EDT
Maryland: (4-2, 1-2 Big Ten)
Minnesota: (4-2, 2-1 Big Ten)
All-time series: Maryland Terps leads 4-2
The Sports Book: Terps +4.5; Over/Under 54.5 points
Stadium: Huntington Bank Stadium, Minneapolis, Minnesota
Terps Radio: 105.7 FM / 980 AM (DC) with Johnny Holliday, Steve Suter
TV: ESPN2 with Beth Mowins, Kirk Morrison, Dawn Davenport; Streaming on the ESPN app