Maryland Women's Basketball is Ranked No. 4 in AP Pre-season Poll
Posted on October 19, 2021 by Stephen G. "Ghost" Mears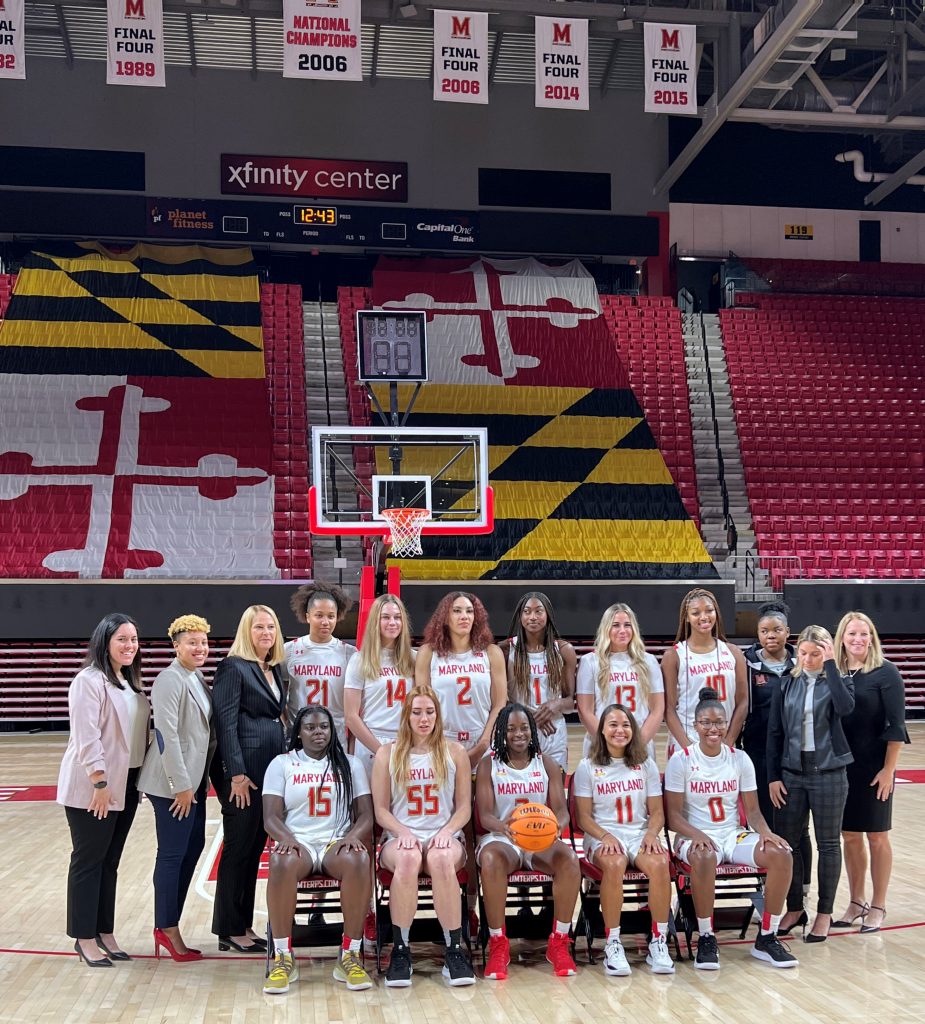 COLLEGE PARK, MD – The Maryland women's basketball Terps are ranked No. 4 in the country in the NCAA Associated Press pre-season poll that was released today. This should not come as a shock to anyone who follows this team as they have been successful for decades with one of the top programs in the country.
Maryland is coached by their 2006 National Champion head coach Brenda Frese and the team returns all five starters, all five All-Big Ten honorees and 10 of 11 letter winners from last year's Big Ten Championship squad. Maryland has started the season ranked in 12 straight seasons and 17 of head coach Frese's 20 seasons in College Park. The Terps have been in the AP Preseason Top-10 a total of eleven times under Frese and in the top-5 a total of six times.

The Terrapins, who were also ranked No. 4 in preseason polls from Sports Illustrated and NCAA.com, and will play one of the toughest non-conference schedules in the country. Maryland will face three of the other four top-five teams in No. 1 South Carolina, defending National Champion No. 3 Stanford, ACC top team and No. 5 ranked NC State, as well as No. 7 Baylor in its non-conference slate.

Five Big Ten squads are in the AP Preseason Poll, including No. 8 Indiana, No. 9 Iowa, No. 11 Michigan and No. 17 Ohio State making the Big Ten one of the toughest, if not the toughest conference in the NCAA. Click here for the full poll.

The Terps return the core of their team from last year including their top eight leading scorers from last year's squad, which led the nation in scoring with 90.8 points per game and advanced to the Sweet Sixteen. Rising juniors Ashley Owusu and Diamond Miller are Maryland's leading returning scorers. They both earned All-Big Ten First Team honors and were Big Ten Tournament Co-MOPs.

The Terrapins will officially open their 2021-22 season on Tuesday, November 9 vs. Longwood for their annual Field Trip Day game. The Terps and the Lancers will tip off at 11 a.m. on their home court in College Park at the XFINITY Center.

Maryland will host Fairmont State in its first of two exhibitions on Friday, October 29 and Georgia Court in its second exhibition on Thursday, November 4. Both exhibition matches will tip off at 6 p.m. at the XFINITY Center.

Season tickets and individual game tickets for the 2021-22 season are now on sale at umterpscom.